Below you can take a peak at some of my best breeding and showing stock. You can take a closer look at the rabbits that initiated my breeding lines.
English Spots
Golds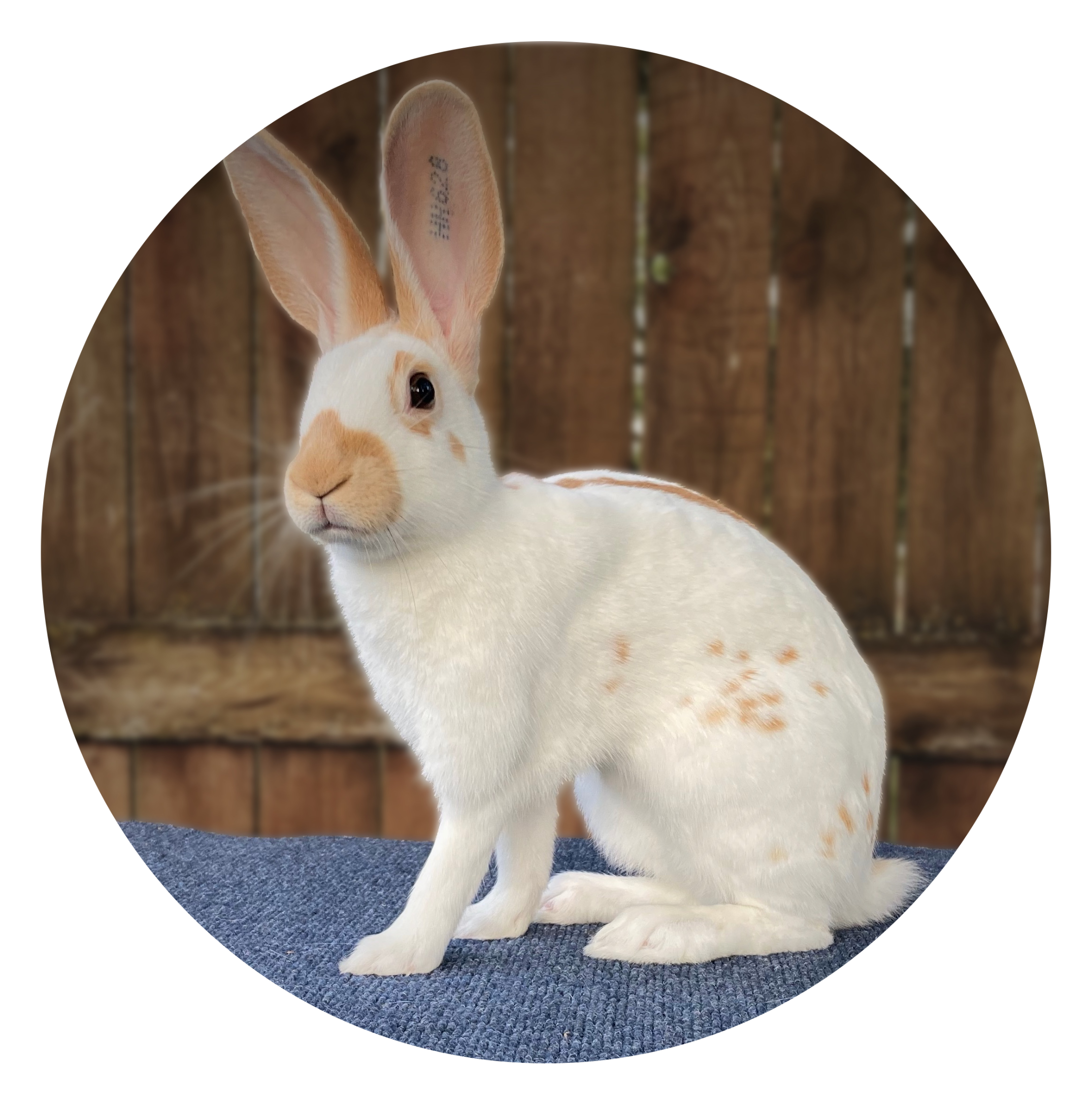 HH628 aka Winnie, is a lovely doe purchased from Mary Henry. She will be the matriarch to the start of my all gold lines. Her color is spot-on (no pun intended) and she is just what I'm looking for in a brood doe.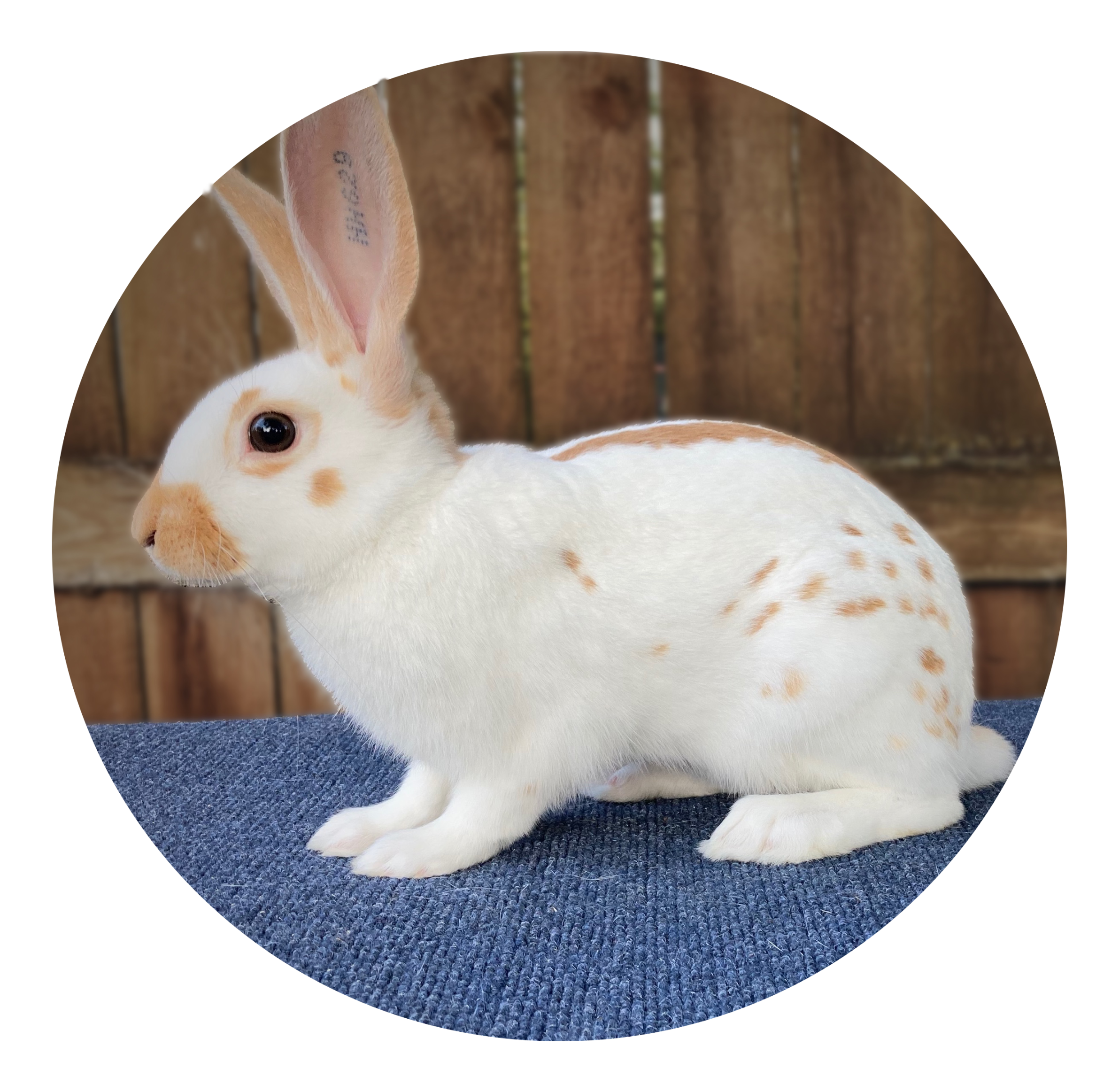 HH629 aka Pooh, is my main gold breeding buck purchased from Mary Henry. Like Winnie, he has an all gold pedigree. He is both a breeding and showing buck.
Blacks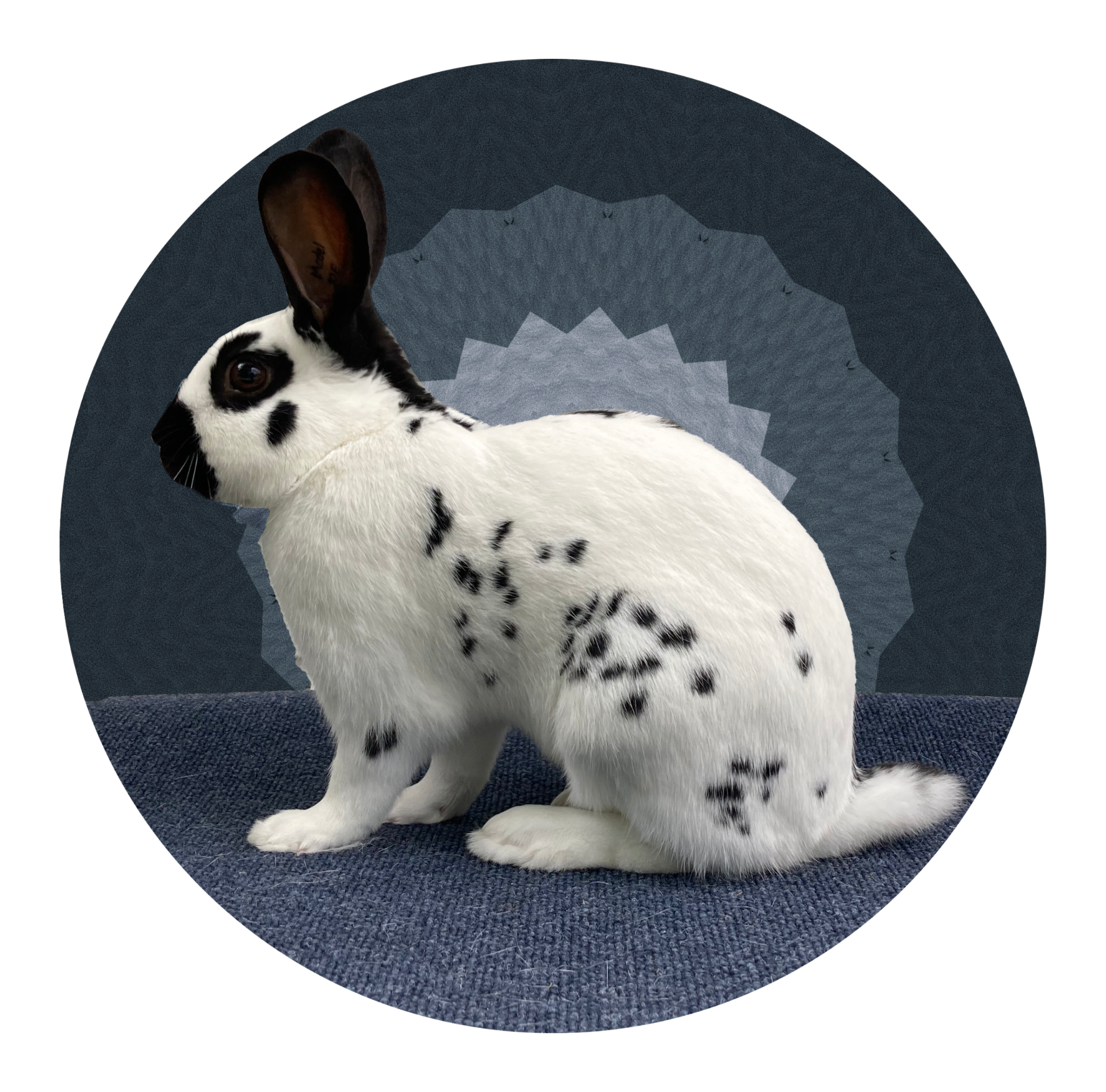 Potter/Pratt MODEL E10 aka Major, is my primary breeding buck. He has so many charactaristics I am happy to see and a pedigree I am in love with. He has shown and bred well for me.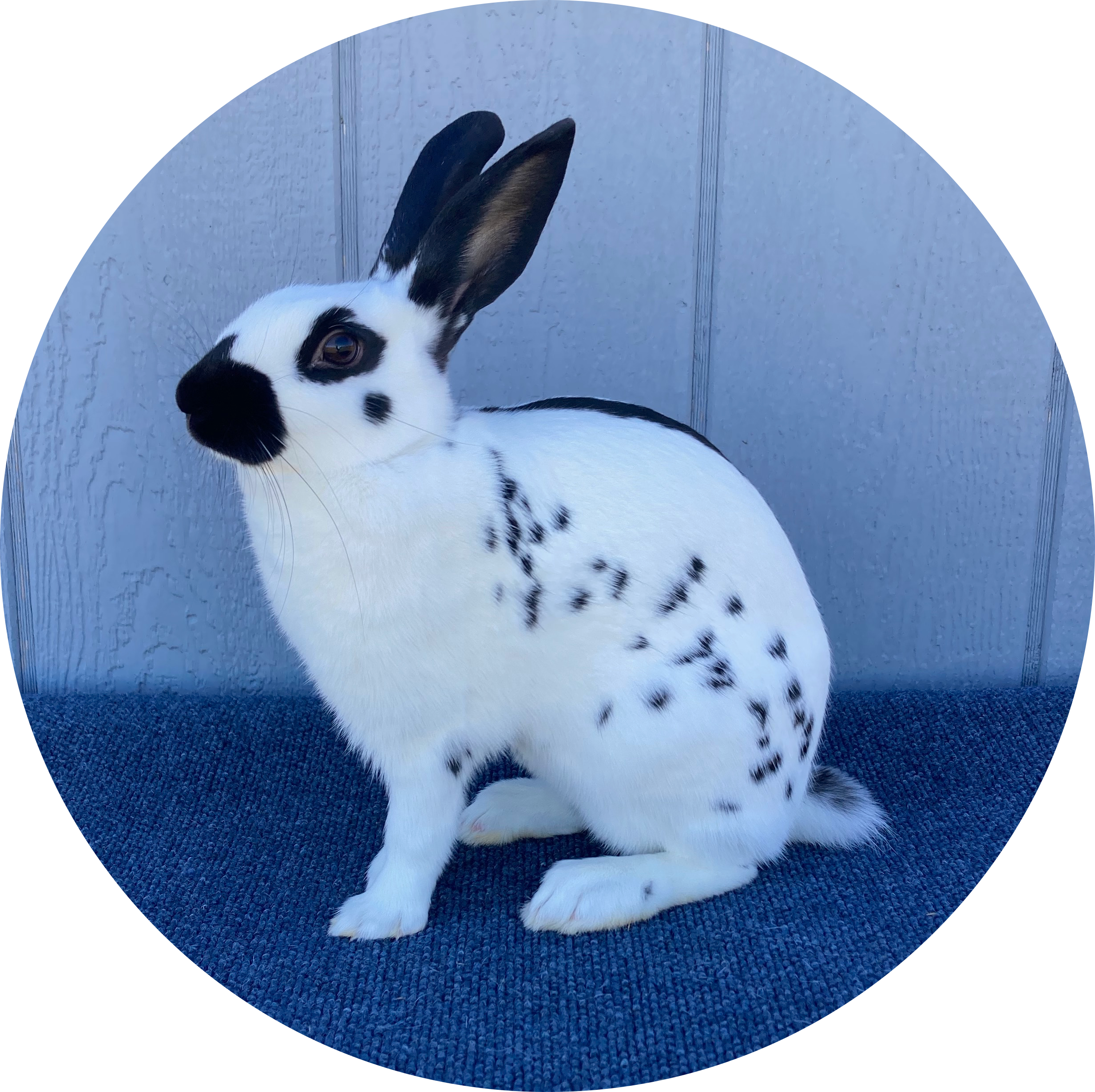 Sam's Spotted Holiday, is one of the first homebreds I decided to welcome into my program. She is well balanced and has nice type. She's already won a leg (placing 1/6) at her first show. She is now primarily a brood doe.
Blues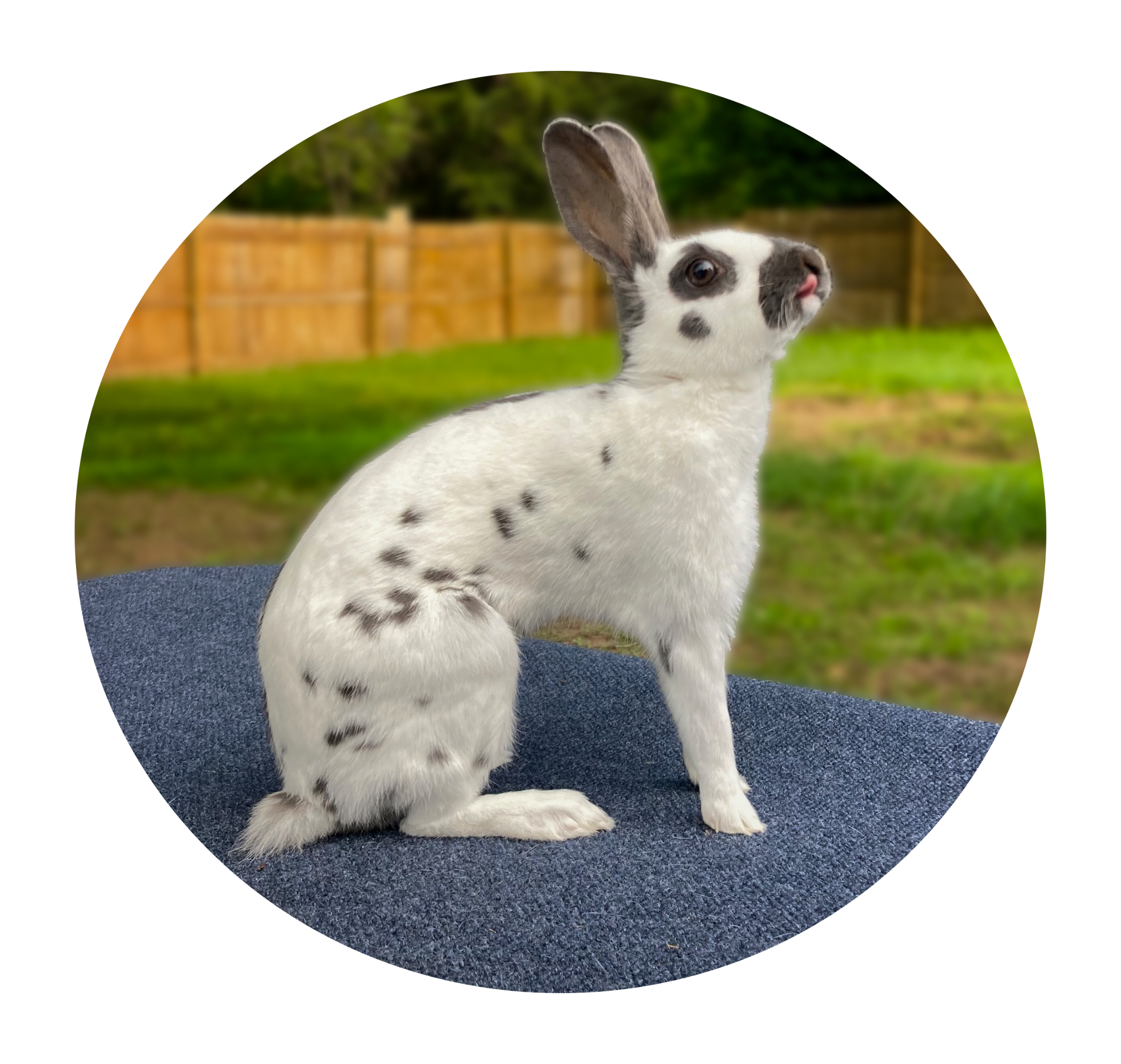 Sam's Spotted April is my only blue in the rabbitry at the moment. She has brought some desrable traits to the program. She is currently both a brood and show doe.
My Tans
Chocolates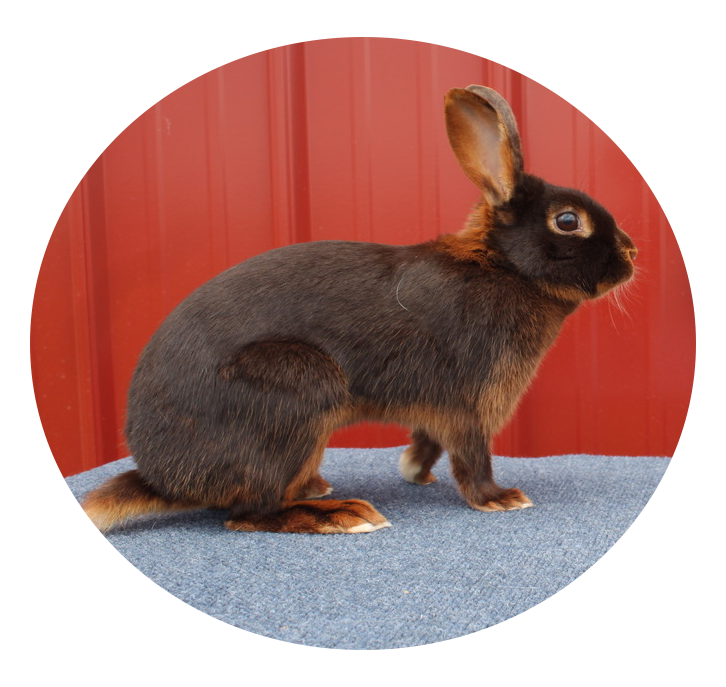 Henry's HH79 aka Zelda is one of my best show rabbits. She is very well put together and placed BOS in her first show. This year she will be used primariy for breeding so please reach out to me if you're interested in one of her litters.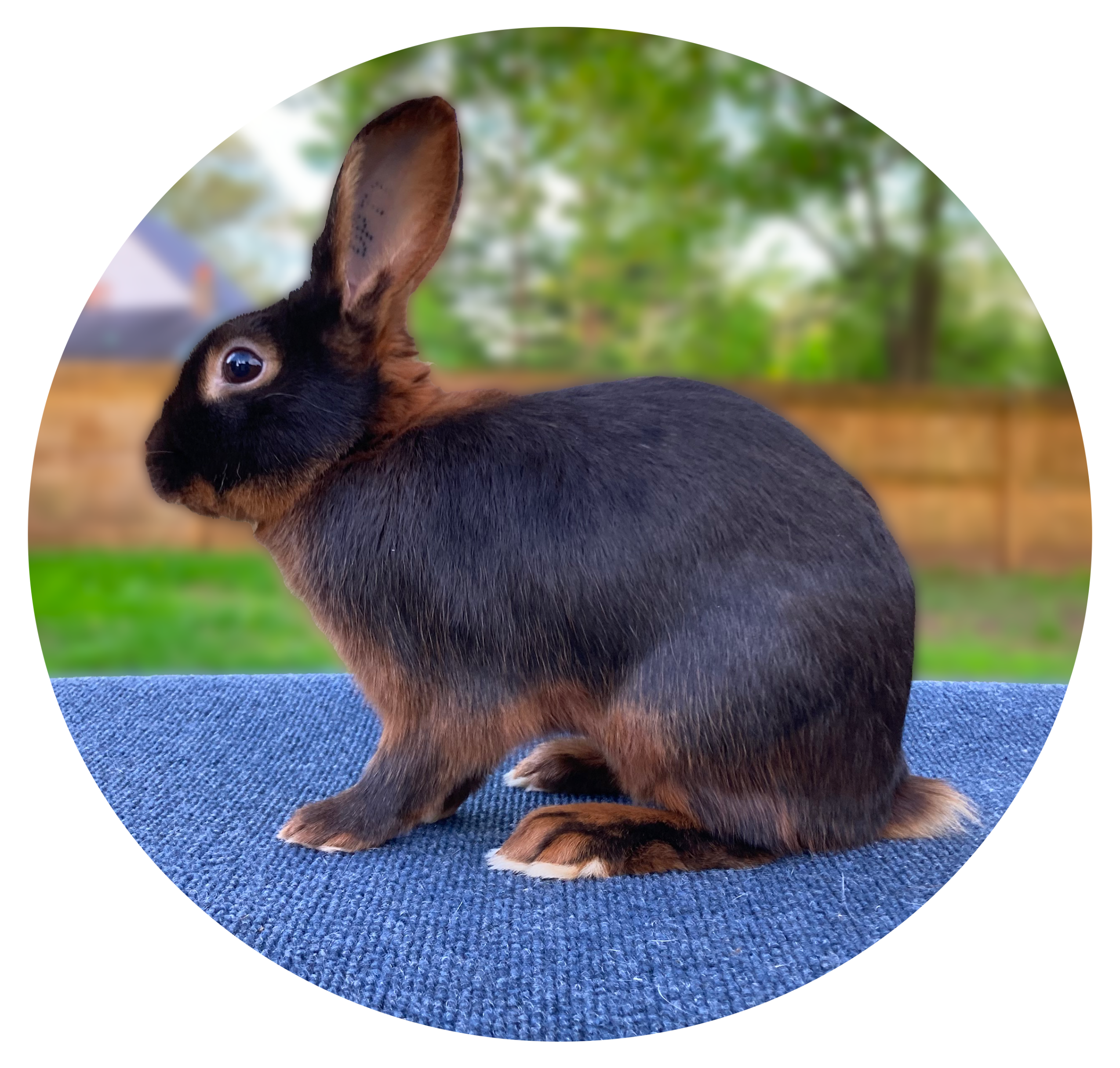 Teddy is one of my newer additions to the rabbitry. He is, as his name suggests, a total sweetheart. He had a nice show career- winning 2 legs and is now my primary Tan breeding buck.